Reach your maximum selling potential with ChatSmart by Gubagoo!
Our powerful conversational tools have everything you need, and more. With ChatSmart, customers can connect with your dealership 24/7, 365. ChatSmart enables you to:
Monitor and Jump into live chats via GLive
Show off your inventory with in-chat VDPs
Direct chats to the right department
Track metrics and measure results with Dashboard 2.0
Communicate with prospects on the go using our mobile app
Your customers can start a conversation with you from virtually anywhere. We go beyond live chat and SMS, and integrate with several social platforms like Facebook Messenger, Apple Messages for Business, Google Business Messaging, and WhatsApp.
Compare Packages
Set Up a Demo
Enroll
---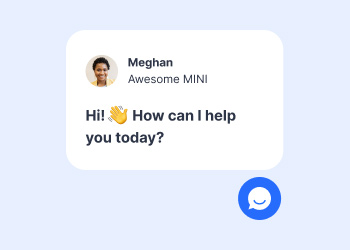 At a Glance: the ChatSmart Experience
ChatSmart transforms the process of chatting online into a modern, transparent, and seamless experience. We make it easy to stay connected by integrating with many of the apps your customers are already using everyday. Our highly trained chat specialists are not only there to help your customers, but can also collect customer information to provide you with the highest quality leads possible.
The "Smart" Behind ChatSmart
ChatSmart brings intelligence to chat, so you get higher quality leads and more satisfied customers. Even before a chat begins, our technology knows who your web visitor is and what they are looking for. We call this the BEAST, which is our patented behavioral scoring algorithm.
We tailor the experience to your customers based on their activity and profile. We take several factors into consideration, such as whether or not they are a first time visitor, returning to your website, looking for a specific vehicle, visiting your site after clicking on an ad or campaign, and more! This personalization is the very core of our technology, and we have built all of our products around it.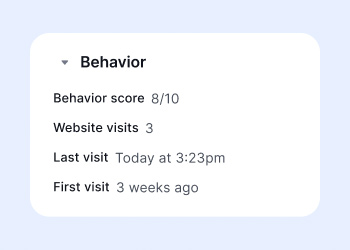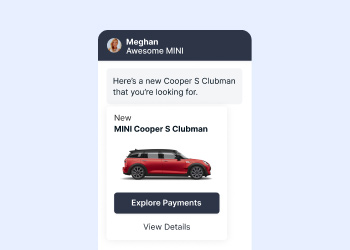 Valuable Features
Join the conversation and jump in to live chats via GLive to engage with customers on desktop and mobile
Show off your inventory with chat VDP — over 72% of chats are related to inventory, so we make it easy for customers to easily view specs, pictures, and videos. Our dynamic VDPs increase conversion for our customers by an average of over 54%!
Quick Repliesprovide a fast and simple way to meet customer's needs by providing select ready-to-go messages that can help them schedule a service appointment or value a trade-in instantly.
LivePlays replace forms on your website with tailored conversations that begin with an automated conversation, launched with any customer click or targeted campaign.
Facebook Reengageallows you to keep chatting with your customers on Facebook, even after the conversation closes! Eligible Facebook chats can be reengaged by your team in GLive.
Dashboard 2.0 provides you with robust data and metrics that will help your team tailor their strategy for optimal success.
Expand Your Reach with the Boost Bundle
The Boost bundle expands your reach by allowing you to connect with customers using their favorite platforms, such as Apple Business Chat, Google and more! This provides you with more opportunities for growth by increasing visibility and accessibility for your customers.
With Boost, you can chat with customers on Apple Messages for Business, utilize our Google Integrations, host a Virtual Meeting, and engage on marketplaces like OfferUp.
Here's a quick breakdown of what is currently available:
Apple Messages for Business: Communicate with millions of iPhone and iPad users to grow your business! Entry points include Spotlight, Siri, Search, Maps, and more.
Google Integrations: Google Messaging and Google Cars help connect you with customers, from search to sale and beyond.
Virtual Meetings: Our video conferencing solution that enables dealerships to have face-to-face video calls with their customers on any platform.
Autotrader: Turn Autotrader SMS conversations into leads.
OfferUp: We handle your chats on the largest mobile marketplace in the nation.
The best part? Everything is managed in one place, with easy access to in-depth reporting.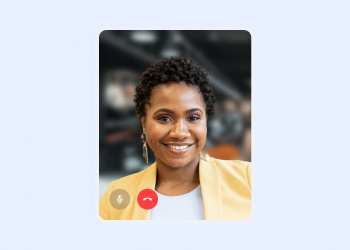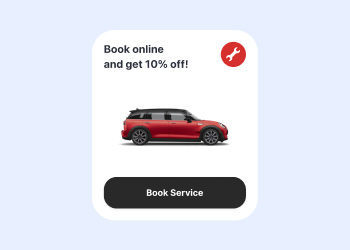 Convert 2x more with SmartSuite
Did you know that customers are 2x more likely to convert when offers are customized to their intent?
SmartSuite includes Publisher, our add-on feature that enables you to deliver relevant offers to your website visitors based on their interests and behavior. Unlike other platforms, Publisher taps into our patented Behavioral Scoring Algorithm to dynamically change your offers and incentives based on what your customers actually want, meaning that customers will see offers made just for them!
We do the heavy lifting for you by creating ads and publishing offers your customers will actually want to engage with. When you sign up for SmartSuite, you will be assigned a dedicated Publisher expert to help you execute your Publisher strategy. This Publisher expert will review offers, content, behavioral configuration and more to ensure that your offers are kept fresh and are converting.
Facebook Messenger Integration
Allow your customers to chat with your dealership just like they do with their friends! Gubagoo will manage your customer inquiries that come through Facebook. Our chat specialists can push your dealer inventory, video, offers and book service appointments for your customers right in a Messenger conversation. We'll send your Facebook leads directly to your CRM.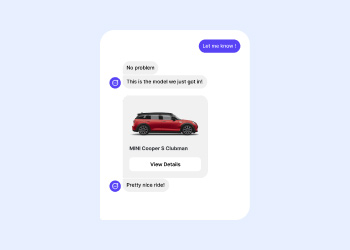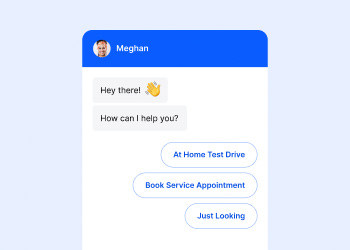 Grow Your Fixed Ops Revenue
We have several features to help enable your service team to easily book more ROs, like:
Parts Directory - We can send customers parts diagrams, pricing, specs right in chat.
Appointment Scheduling - Our Chat Specialists can schedule your customer's next service appointment during a chat conversation.
Service Offers - Use our Publisher tool to push hyper-relevant offers to web visitors.
Never Miss a Beat with GLive: Your All-in-one Platform
Available on desktop and mobile, GLive is our omni-channel platform that's designed to help you improve customer engagement, conversion and experience.
With GLive, you can get real-time notifications and jump into live chats. You are able to instantly connect directly with your customer, and even Whisper to a team member for help (or invite them to the chat!).
Managers and Admins can also view our robust reporting that provides insights into your performance across all Gubagoo services, your team's performance/activity, and more!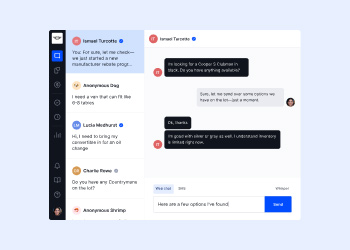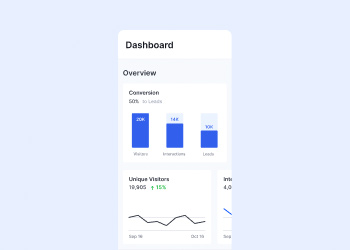 The Mobile App: Reach Customers Anytime, Anywhere
Our state of the art mobile app is unlike any other. We use real feedback from dealers like you to help improve the app, and we are constantly releasing new updates to ensure your experience is seamless.
To download the app, look for Gubagoo in the App Store and Google Play Store.