Build Trust in Your Dealership with Trust Marketing
Widewail provides MINI dealers with best-in-class reputation management solutions. Serving 5 of the 25 top dealer groups and 1,500+ rooftops in the US, Widewail is firmly established as the go-to automotive reputation management vendor.
Widewail's tech-enabled online customer engagement suite of products creates happy customers and helps MINI dealers rank at the top of local search results. Review generation, video testimonial collection, review response management, and social media engagement management work together to deliver a seamless experience that just works. When combined, Widewail's products and services are your reputation engine that grows your business and builds trust with your community. The Widewail suite of products is built to help you to attract more buyers and retain current customers. We help MINI dealers communicate their commitment to excellence, online, where prospective buyers go to find the right dealership. We make it easy for your prospects to say, "ok, this looks like a dealership I can trust." Widewail offers four products: Invite, Invite Video, Engage, and Engage Plus. Get more reviews with Invite. Get more video testimonials with Invite Video. People-powered review response managed services with Engage. Thoughtful social media community management with Engage Plus. When combined, your curated engagement ecosystem will become a pillar go-to-market asset.
Compare Packages
Set Up a Demo
Enroll
---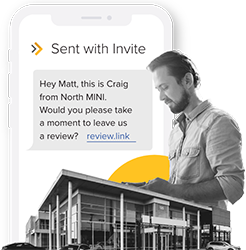 GET MORE CUSTOMER REVIEWS VIA TEXT WITH INVITE
The average Widewail customer generates 50 reviews a month.
Close deals and ROs in your DMS and we will take care of the rest. Our software directly integrates with your DMS, sending invites automatically - creating a highly effective and almost entirely hands-off invitation process. We guide your customers from request to review in only 3 steps. Reach customers where they are most engaged with direct SMS communications.
VIDEO TESTIMONIAL COLLECTION WITH INVITE VIDEO
Become a customer video testimonial generating machine.
Convert more visitors to customers with great video testimonials. Today, customers trust their peers to help them make informed buying decisions and with Invite Video, Widewail makes it easy for dealers to automate the collection process, empowering marketing teams to spend more time promoting and less time producing. By integrating with your DMS or empowering your team to personally invite customers to leave video testimonials, Invite Video sends requests for a video review, directly to the customer's phone via SMS, post-transaction. Guiding the customer through the recording process step-by-step, our software does all the heavy lifting, regularly delivering valuable video marketing assets to your team, with signed content release forms included. Convert more visitors to leads and customers with high-impact testimonial content delivered at key decision-making moments. Take your trust marketing strategy to the next level by automating video collection.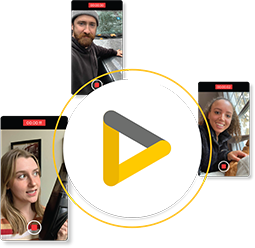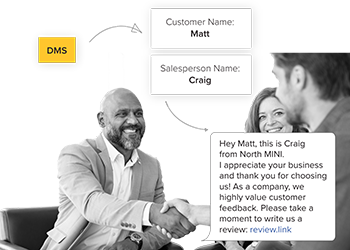 PERSONALIZATION EQUALS PERFORMANCE
Automatically add customer name and sales representative name to review requests.
We've created a range of tools to ensure your messaging is as seamless as possible. Input the customer name and salesperson name directly into the text message, automatically. Select the sites you would like customers to leave reviews on and customize the order.
SMART TARGETING FOR MULTIPLE GOOGLE BUSINESS PROFILE PAGES
As many department GBPs as you need, included.
Widewail Invite supports department-specific Google Business Profile accounts. Tag customers by department and Widewail will intelligently direct department review content to the proper page on Google.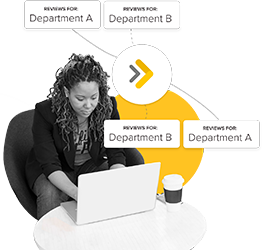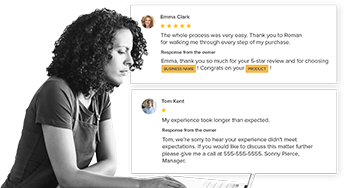 REVIEW RESPONSE MANAGED SERVICES WITH ENGAGE
Our team of expert review responders working for your dealership.
Our team has managed 750,000+ customer engagements on Google, Facebook, Yelp, CarGurus, Cars.com, DealerRater, Edmunds and Carfax - optimizing responses for search and alerting you when you need to jump into the conversation. The Widewail response team is trained to craft keyword-rich responses to positive reviews, elevating positive commentary, and minimizing the impact of negative commentary. Widewail's response techniques and technology platform reduce response time, increase review volume, and improve local search rank.
100% RESPONSE RATE TO ALL OF YOUR REVIEWS, OFTEN WITHIN MINUTES
In most cases, our team will author responses to all of your reviews on the same business day as posted. Positive review responses are sent out immediately, while suggested responses to negative reviews are sent to your team for review and approval. When dealing with negative reviews, a fast response will give you the highest probability of problem resolution.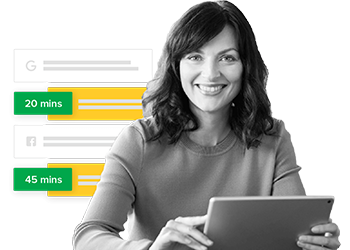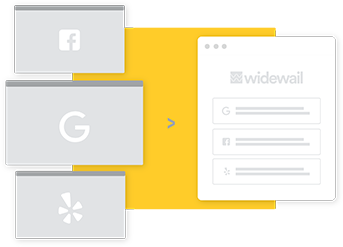 NEVER MISS A REVIEW
Multi-platform monitoring included
The Widewail platform is designed to monitor and aggregate all dealership digital interactions. Widewail is built in-house, enabling our team to be efficient and effective in the management of digital engagement with your customers and prospects.
UPSET CUSTOMERS DESERVE YOUR DIRECT MANAGEMENT
We work directly with your team to appropriately manage negative review responses.
Widewail will alert the appropriate staff at your dealership via email and text with a suggested response plan - ensuring that you're directly involved and personally handling sensitive cases in a timely manner.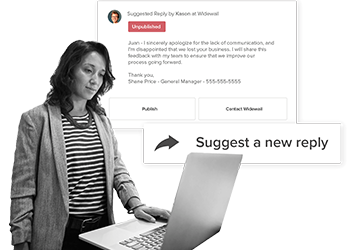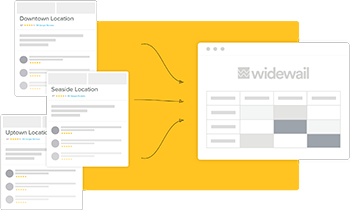 REPUTATION AND OPERATIONAL INSIGHTS ONLY WIDEWAIL CAN PROVIDE
Understand how your customers grade your profit centers.
All of your interactions from across the web in one dashboard. Track your ratings over specific time periods to understand your evolving reputation. With the ability to see individual department performance, you'll be able to identify operational issues in near real-time.
SMS Negative Review Notification Alerts
You're on the move, all day, every day.
We will alert you via SMS when time-sensitive communications need your review and approval. Quickly navigate to the review and one-click-publish the suggested response.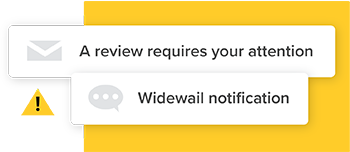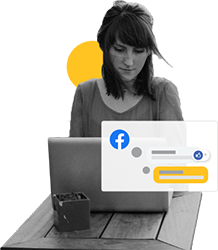 Social Media Engagement Managed Services with Engage Plus
Facebook and Instagram engagement management and sentiment tracking
You post a ton of content on social media. But who's engaging with your customers? Are you doing a good job building community and positive sentiment? Considered and timely responses by the Widewail team to all of your social interactions on Facebook and Instagram.
Turn Your Google Business Profile Q&A into a FAQ
Capture sales opportunities in Google questions
Customers are asking you questions via your GBP page. Who is answering them? If you're not monitoring and responding to questions, they're being answered by people not associated with your business. Widewail's got your back.